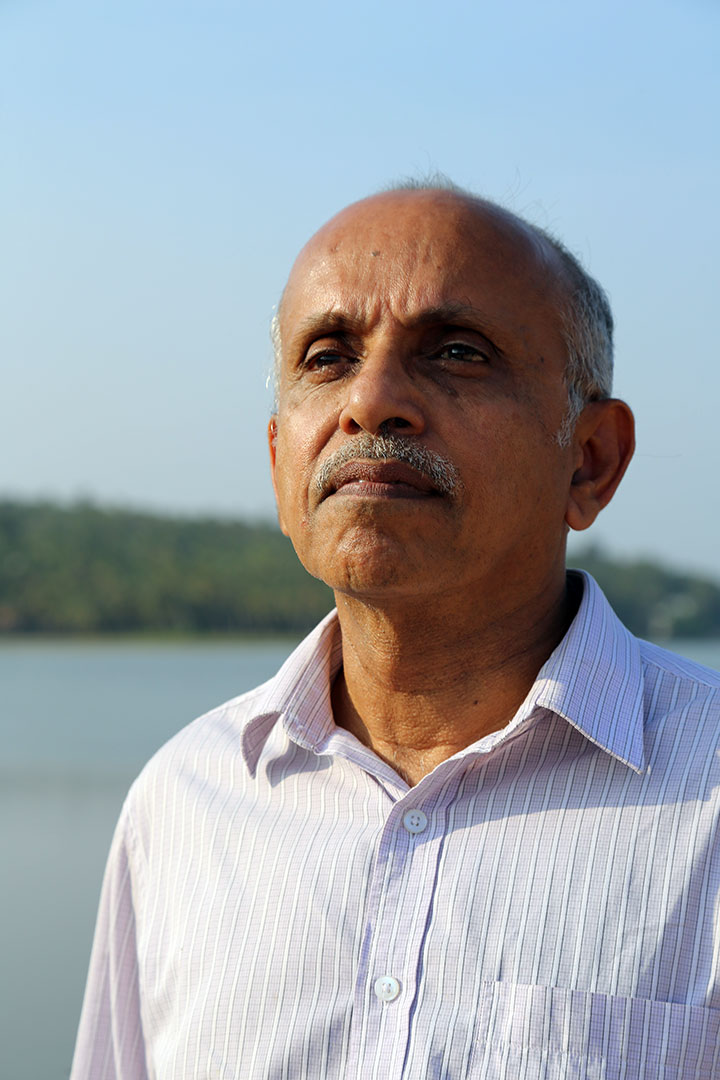 Dr MR Rajagopal
"Alternately wearing the hats of clinician, health program administrator, academic, spokesperson and activist, Dr Rajagopal has been a major global force behind efforts to implement and promote the right of patients with severe pain to live and die with dignity." – Human Rights Watch, Alison Des Forges Award for Extraordinary Activism oration
Dr MR Rajagopal, or Dr Raj as he's known, is a physician whose primary specialist training was in anaesthesiology. He has made it his life work to treat persons experiencing high levels of pain and suffering from disease and trauma in Kerala, India, and far beyond. In addition to carrying an enormous clinical load in the palliative care services he has developed, he has focused on overcoming the regulatory and system-related barriers to the delivery of effective pain relief and humane end-of-life care. The impact of his work upon the reduction of human suffering has been compared to that achieved by the elimination of large military conflicts.
Dr Rajagopal was first confronted with the suffering caused by untreated pain when, as a medical student, a first cousin was dying, in terrible pain, and his relatives were at a loss as what to do. Later, as a young doctor, he was so disturbed by the notion that patients in pain could not access inexpensive and highly effective medications that he left the prestigious field of anaesthesiology to become a palliative care physician in the mid-1980s, amongst the first in India.
After securing solid training, he travelled all over rural Kerala (population 37 million) to offer pain relief in the homes of patients who were too sick to come to his clinic. Knowing too well the limits of what one person alone can achieve, Dr Rajagopal began setting up palliative care providers throughout northern Kerala. This network of palliative care providers is now widely recognised as the most successful community-based palliative care program in the world.
With others, Dr Rajagopal founded the Pain and Palliative Care Society (PPCS) in the Medical College, Calicut, in 1993. Two years later, PPCS was recognised as a model demonstration project by the World Health Organization, on account of its suitability for the socio-cultural needs of the country, novel training programs, and strong roots in the community. Over ten years, it developed into the biggest Palliative Care Centre in India. In 2003, Dr Rajagopal founded Pallium India, a charitable trust which aims to improve the coverage and accessibility of quality palliative care in India, and the Trivandrum Institute of Palliative Sciences in 2006. All of this attests to his commitment to building enduring capacity to sustain and extend a remarkable legacy of care for suffering people.
Dr Rajagopal was among the first to frame access to pain relief in human rights terms. In 1997, he and another doctor filed a successful complaint with the Delhi High Court arguing that the government had an obligation to provide pain treatment. When the government failed to implement the resulting ruling, Dr Rajagopal and several others initiated a public interest litigation (PIL) case before the Supreme Court of India that sought to compel states to ensure availability of pain treatment and palliative care services. Significant legislative reform was achieved and Dr Rajagopal has worked tirelessly since to ensure that the new laws are adopted nation-wide.