A Tribute to Dr Raj
Dr Raj, my advocacy mentor.  I first met Dr Rajagopal in 2010 at the University of California Fresno at a Hinds Hospice sponsored conference on Hospice and Palliative care in Developing Countries.  At that time, I was a hospice volunteer and graduate student of health leadership at UC San Diego, looking to build a career in hospice administration.
Little did I know that meeting Dr Raj and Dr Anne Merriman at that conference would change the course of my life.
Their testimony about the lack of access to strong pain medicines in India and Africa so shocked me that I switched my major to Health Law and Policy, so I could study the international law governing access to controlled medicines ("narcotic drugs"). I entered the Leadership Development Initiative at the Institute for Palliative Medicine, San Diego, and eventually found a career in global palliative care advocacy, moving to Europe to do advocacy at the Commission on Narcotic Drugs in Vienna, and the Human Rights Council in Geneva.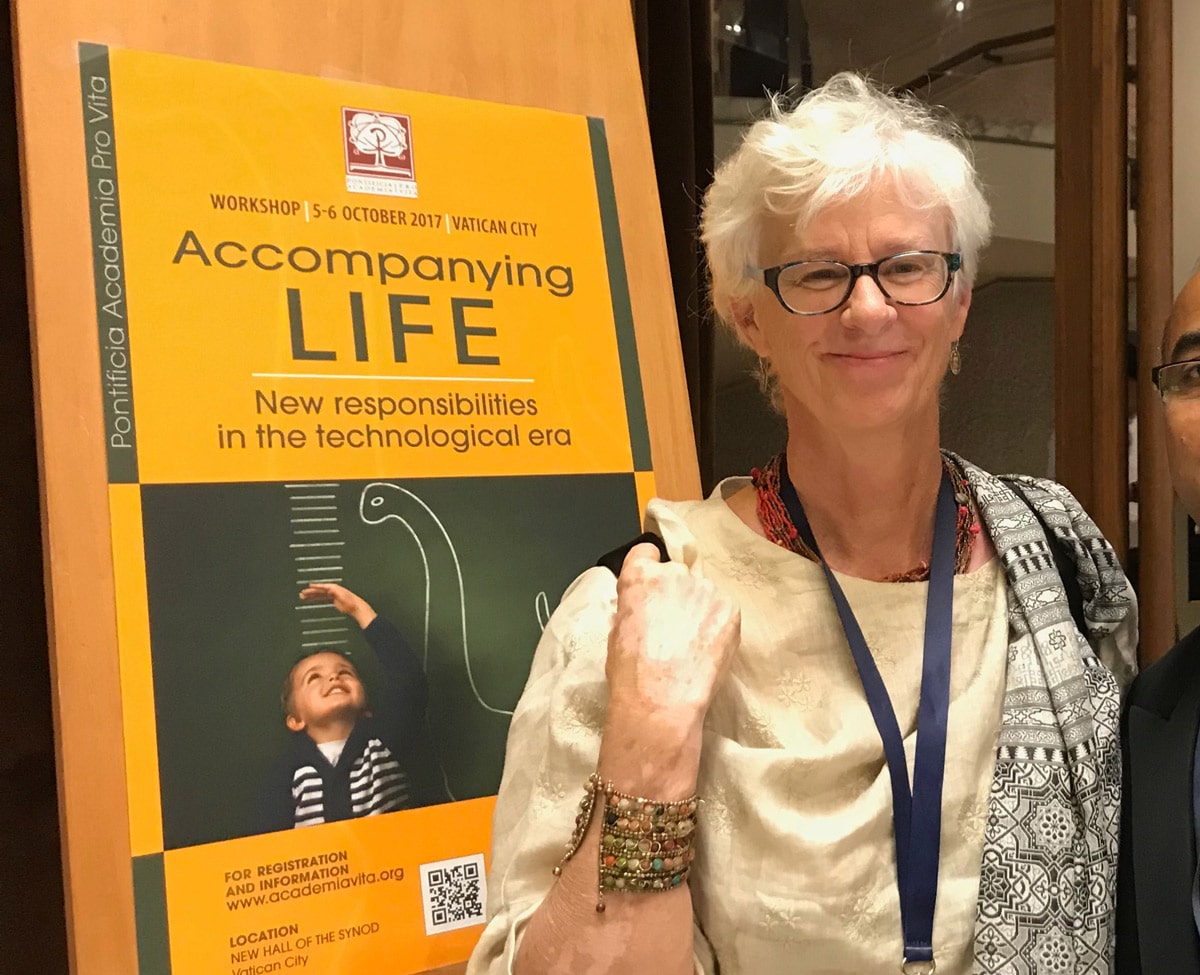 It has been my enormous privilege to meet and spend time with palliative care colleagues from all over the world, many of whom I now call friends, in order to speak for them and their patients at the policy-making bodies where UN member states pass the resolutions and declarations governing global health and human rights.
The big advocacy issues we are working on now are palliative care in the context of the 2030 Agenda for Sustainable Development, and access of older persons to palliative care and controlled medicines when they need it.  We have a terrific international advocacy team with the World Hospice Palliative Care Alliance, the International Children's Palliative Care Network, and the Pain Policy Studies Group.
The need to improve access to palliative care and controlled essential medicines (opioids such as morphine for the relief of severe pain) is tucked into Target 3.8 of the Sustainable Development Goals, which requires governments to provide Universal Health Coverage (UHC), quality health services, and essential medicines. Because the words "palliative care" do not actually appear in the text of Target 3.8, the work is to continually remind both the World Health Organisation and UN member states — all of whom have signed up to Agenda 2030 — that UHC includes palliative care. 
This is the case because so many individuals and households fall into what economists call the "health poverty trap" when they pay for catastrophic out of pocket (OOP) expenses associated with serious illness.
The existence of palliative care services, especially the sort of community-based palliative care found in the Kerala model, can prevent families from falling into debt as a result of catastrophic OOP expenses, and as one of Dr Raj and colleagues' studies shows, basic caregiver training can help households emerge from the health poverty trap, strengthened and more resilient.
Much work remains to be done

At the local, national, regional and international levels, much work remains to be done to bring palliative care to all the people who need it, but the international law and policy framework now exists, thanks to leaders such as Dr Raj. 
Our advocacy work is now focusing more on informing policymakers and palliative care providers at the national and regional levels about the policies their governments have signed up for. These include (among others) the World Health Assembly Resolution 67/19 on palliative care, the UN General Assembly Special Session on Drugs Outcome Document, which requires countries to improve access to controlled medicines, and the Inter-American Convention on Protecting the Rights of Older Persons, which stipulates a right to palliative care and pain medicine.
The International Association for Hospice and Palliative Care holds regular advocacy and opioid availability workshops on the invitation of national and regional palliative care associations and governments. We also provide scholarships for palliative care workers to attend international conferences and training to improve their skills and inform colleagues about the development of services in their countries. For more information, to join IAHPC, and follow my monthly reports, see http://hospicecare.com and sign up for our newsletter. 
Dr Rajagopal is a lifetime member of IAHPC and has served on our Board. He is my mentor and I humbly thank him for the life and career I have now.
Katherine Irene Pettus, PhD
Advocacy Officer International Association for Hospice and Palliative Care